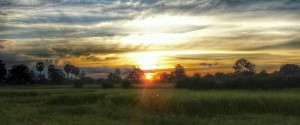 Hello and Welcome to Surin Farang.
The Gateway to 'Isaan, Isarn, Esarn, Issan'
Surin Farang was founded in 2008 by Alan of alanthebuilder.com & his son Danny, their wish was to bring the community of Surin Expats together.
Now we have a thriving forum and an active community in town, Meetings and Gatherings weekly.
New Surin Map, designed by Nomad97 of Surin Farang Forum
Click on Map to enlarge.
Map is © of surinfarang.com and may not be used elsewhere, without permission.
Surin is now a thriving City in the heart of Isaan. Many Farang Bars, Great
Hotels, Restaurants and transportation in and out of the City.
More and more bars/restaurants opening up all the time, mainly catering for Thais, but the food and drink prices in these locations are very cheap and the food very tasty.
The City is fairly relaxed all year round, apart from one weekend in November
when the City is invaded my Elephants and Tourists for the 'Elephant Roundup'
All information can be found regarding Hotels, Restaurants, Transportation, Bars,
Nightlife & Things to do on the Website. If you do not find what you, Please Join and Post on the FORUM and one of our Surin-ites will give you a Helping hand and push you in the right direction.
Thank you, and enjoy your stay in SURIN
NP. I have just been updating the tabs on the homepage, and now I am gathering new information to put on the website.
Surinfarang.com
Recommend Technology
| Resolution 1024 x 768 pixel iPad iPhone